Our Team Creates Beautiful, High-Quality Landscapes in Arvada and the Greater Denver Area
Outdoor Lifestyles is proud to hire top tier landscaping professionals and hard working crew members to create outdoor works of art for our clients. We design, install, and maintain residential landscapes for homeowners who desire a breathtaking landscape with long-lasting, personalized features. Our team also installs and maintains landscapes for local commercial properties, and in the winter we offer commercial snow removal services. Whether we're creating a backyard outdoor living area with a custom patio and a convenient outdoor kitchen, or we're trimming shrubs and fertilizing lawns, our team works together to provide our clients with exactly what they want.
Other landscaping teams may be hierarchical in nature, but at Outdoor Lifestyles, we operate on a more unified basis. We want each valued employee to succeed and grow in their career. Our company provides a path to earn a competitive wage and to learn the valuable landscaping skills that will move you forward. With a professional management team that respects each team member and a hands-on approach to training, our employees appreciate our landscape company lifestyle and the landscaping jobs we offer.
Why Should You Consider Working for Outdoor Lifestyles?
We are happy to give our employees landscaping jobs that meet their needs and fulfill their career goals. Outdoor Lifestyles is a highly skilled custom landscape design and build firm that specializes in creating projects and experiences for clients that are unlike anything they could get from other companies. To accomplish our goals, we form a unified team of professionals who work hard and work well together. When it comes to landscaping companies, finding one that offers competitive pay and treats you with respect and dignity is important. Here are three reasons why employees love working for us.
Explore These Open Positions at Outdoor Lifestyles
If you think you would be a good fit for our team, please take a closer look at our available landscaping jobs. If you are a hardworking individual with the right skills and experience for the position, we invite you to apply online. If we want to talk more with you, we will send you an email and set up a phone call. After that, laborers will get in contact with a field manager, and non-laborers will be invited to a formal interview time.
What You Can Expect When You Join Our Team
Working for Outdoor Lifestyles is different from working for a lot of other landscaping companies. For example, we value a team that works well together toward our common goals. At the same time, each employee gets the opportunity to hone their skills and grow individually. Our pay is very competitive because we want to hire the best landscapers to work for us. The starting pay is competitive, and we make it possible for you to continually grow and earn more.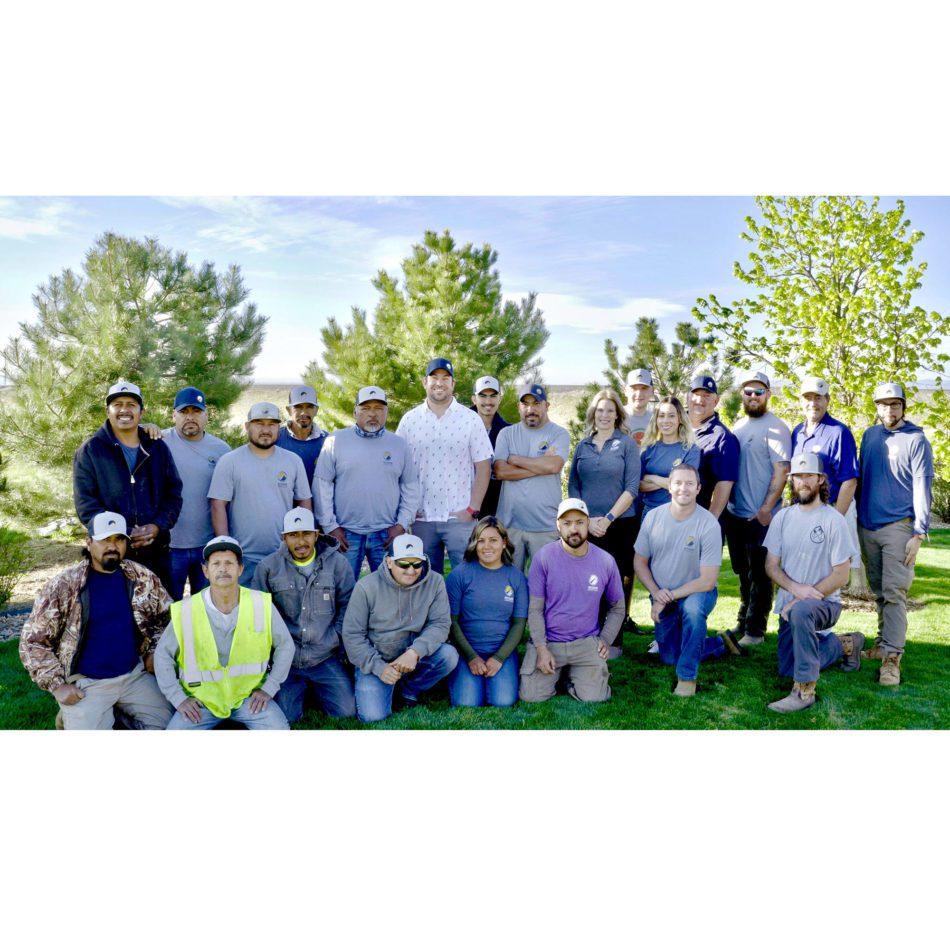 As you start out, you can expect a lot of on-the-job training. You will be working closely with a more experienced employee. Our professional management team makes sure you get all the mental tools you need to be successful in your position. Not only that, we also make sure all our employees are equipped with the best landscaping tools and equipment they need on the job. Working for us is definitely not a dead-end job. We do what we can to help you meet your own career goals as you continue to work as an integral part of our team.
Apply Now for Landscaping Jobs that Fit Your Skill Level and Experience
Our Landscaping Company Proudly Serves Residential and Commercial Customers in the Greater Denver Area
We are a local company with big hometown values of honesty and hard work. Outdoor Lifestyles is based in beautiful Arvada, CO and we extend our services to a wide region of this area, including:
Go to our main service area page for more information about who we serve.
Meet the Owners of Outdoor Lifestyles
Jon LeDuc and Brandon Knight are at the head of our professional landscaping team. They keep our company thriving, hire employees with the skills and expertise that are necessary to handle the workload, and ensure everything we do is high quality. Jon and Brandon know the value of treating employees well and keeping them safe on the job. It is a pleasure to work and learn under these two dynamic landscaping professionals.
Apply for a Job that Helps You Grow in the Landscaping Industry
If you are interested in any of our available positions, and you are an upbeat, positive worker with the skills and experience that we are looking for, then we want to hear from you! Fill out our online application below, and put your best foot forward, so we understand your strengths and how you can benefit our professional landscaping team. If you have questions, please contact us.