Capture the Great Outdoors. Backyard Luxury and Storefront Beauty is Easier Than You Think
Based in Arvada, Colorado, Outdoor Lifestyles offers homeowners and businesses from Westminster to Evergreen a full lineup of professional landscaping services. Our mission is to capture the amazing outdoor beauty of our area and bring it right to you. To this end, we work with each customer to design, create, and maintain landscapes that inspire and invite. Allow the experts at Outdoor Lifestyles to show you how our simple, reliable process can transform your landscape into a gorgeous retreat you'll never want to leave.
Communication.
Quality.
Professionalism.
Outdoor Lifestyles' owners understand the challenges facing Arvada, CO homeowners who want a landscape makeover. Many landscaping companies make big promises for low prices, but then charge extra as the project continues. We aim to be straightforward with our customers about everything we do. Great communication and expectation setting combined with professional quality makes us one of the stand-out landscaping companies in the Greater Denver area. Our process is always front-and-center and every one of our projects includes sign-offs along the way so you're never surprised by an unexpected bill. Read more about our company's values on our About page.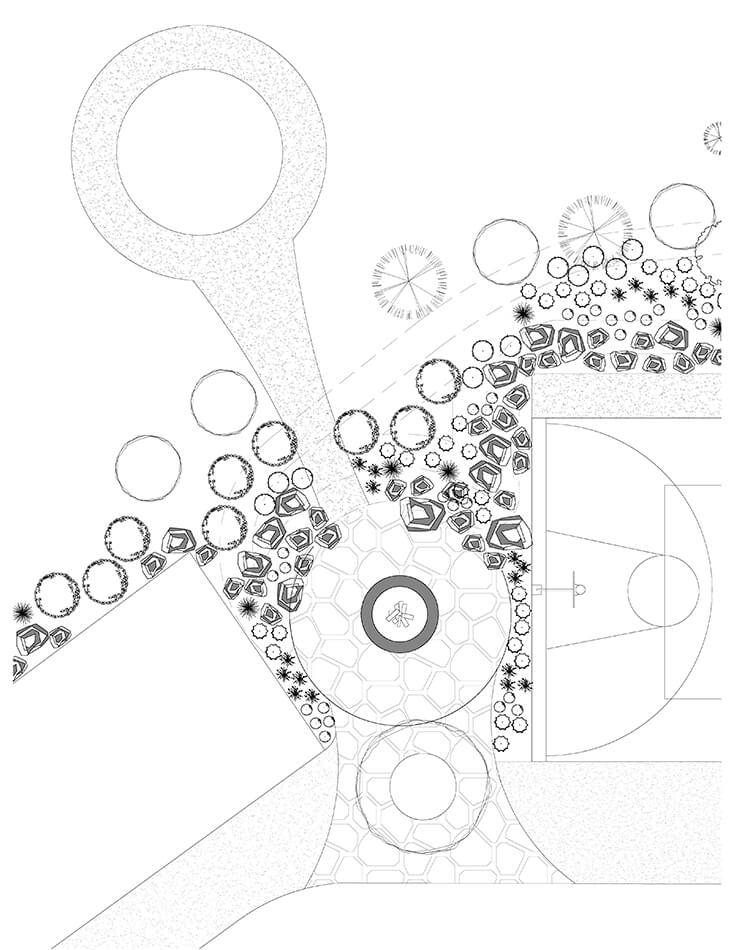 Find Out Why People Keep Coming Back to Outdoor Lifestyles
Trust doesn't come easy in this world. We encourage you to read our customer testimonials to learn why they trust us for all their landscaping needs.

Client 1
Customer
"I cannot praise this company enough. A huge shout out to Jon, Mike, Dino and their team for their attention to detail, follow through and for surpassing expectations. The communication from start to finish was great and I knew we were in good hands. If you are on the fence about which landscaping company to get a bid from, do not question reaching out to them. Competitive prices backed by trust-worthy, respectful employees. Worth every penny."

Client 1
Customer
"Outdoor Lifestyles transformed our back yard from an overgrown mess to the talk of the neighborhood. Jon provided exactly what we were looking for and we could not be more pleased. Awesome communication throughout the whole project and we plan to work with them again when we do our front yard."

Client 1
Customer
"Very professional throughout project, fair price, excellent service. I cannot stress enough how satisfied I am with the quality of work and my new backyard."

Client 1
Customer
"Outdoor Lifestyles designed and built an entire revamp of our home landscaping. From tree removal to demo and replacement of our deck to construction of a waterfall feature to a new brick paver patio and installation of a hot tub surrounded by flagstone, OL did it all. They found and installed dozens of large boulders to accent the yard in both front and back. The OL team was easy to work with, always available and full of great ideas. We are thrilled with our project and recommend Outdoor Lifestyles enthusiastically."

Client 1
Customer
"Jon and his crew were outstanding. They answered every question we had and stayed in constant contact with us through out the project. The crews were alway courteous and friendly, while doing excellent work. The whole process was easy going. Jon and Janice did a great job with the design and taking our wants and needs and putting them into the design. We look forward to working with Jon and his team again soon."
Stunning Landscapes to Inspire Your Own Outdoor Dreams
The professional results of our work speak for themselves. Homeowners in Arvada, CO and the Denver area lead better outdoor lives because we go above and beyond their landscaping expectations. Not only do we design and install these beautiful outdoor oases, we also maintain them throughout the year. Enjoy hassle-free outdoor luxury whenever you step outside.
Immerse yourself in great landscaping ideas on our Portfolio page. You're sure to see something that will inspire your upcoming project.
Full-Service Landscaping + First-Rate Quality = High Levels of Customer Satisfaction
We offer services for every landscape need, serving both residential and commercial properties. From the initial design of your new landscape to professional installation and maintenance, your landscape will be in good hands.
Create a vacation spot in your own backyard! We design and build convenient and luxurious features such as outdoor kitchens, fire pits, putting greens, pool houses, and pool landscaping. You'll never want to leave home.
Learn More
Keep your landscape green and lush with a properly-installed irrigation system. We also maintain existing irrigation systems.
Major drainage issues? Let us develop a system to move water away from your foundation.
Let us help you see your landscape's true potential. Our landscape designs breathe fresh air into your home life, giving you more options for quality outdoor living. Read more about our Landscape Design services.
We are professionals with all the knowledge and skills to create safe and long-lasting landscapes. Trust the experts who have years of experience in the landscaping industry. Read more about our Landscape Installation services.
Enjoy your home to the fullest. We keep your lawn and landscape looking lush and beautiful. All you have to do is sit back and breathe in the mountain air! Read more about our Landscape Maintenance services.
Enjoy the Ease of Working with Us
We value our customers and their landscaping ideas. To begin and maintain our relationship with each customer, we have developed a proven process that gets the ball rolling and keeps it moving throughout every project or package. Find out how Outdoor Lifestyles makes great landscaping easy to obtain.
Initial Phone Call
Talk with one of our friendly representatives, and give us an idea of your landscaping vision. We will set up a consultation time and discuss what you can expect from us.
Outdoor Lifestyles Landscape Consultation
Our expert comes to your home or business to listen to your ideas, walk through your property, and give you valuable feedback. We will bring along the paperwork and agreement forms that you need to continue the process.
Landscape Tour
As part of our consultation, we invite you on a 2-hour tour of our previous landscaping
work in the area. This is an excellent opportunity for you to see the quality of our handiwork firsthand.
Design Plan
Plan minimums begin at $1,500 but rest assured that we'll present you with different options based on your needs. We also provide you with a projected budget, depending on the elements in your plan.
Final Design Plan
At this point, you sign off on the materials you want for your new landscape.
Installation Begins
We schedule the installation and construction of your landscape and provide you with a responsive and highly communicative main point of contact.
Project Kick-off Meeting
Before we begin digging in, you get to meet the crew! Plus, we invite you to join us at the nursery to hand-pick plants for your landscape.
Excellent Communication from Square One
We believe good communication is the key to our success. We promise to keep you in the loop on all landscaping developments. We also stop in for regular walkthroughs to ensure top quality.
Trust Outdoor Lifestyles to put you first on every landscaping project. We build landscapes, patios, and outdoor dreams, but first and foremost, we build quality relationships.
Our Landscaping Company Proudly Serves Residential and Commercial Customers in the Greater Denver Area
We are a local company with big hometown values of honesty and hard work. Outdoor Lifestyles is based in beautiful Arvada, CO and we extend our services to a wide region of this area, including:
Go to our main service area page for more information about who we serve.
Join Our Landscaping Team
Work with a great landscaping team! If you're looking for an outdoor career with competitive wages and an emphasis on quality work, we encourage you to contact us. We'd love to hear from you.
Let's Talk About Your Landscape!
You can learn a lot about the benefits of working with Outdoor Lifestyles on every page of our website but we're always happy to answer your questions and listen to your project goals. We can't wait to learn more about your landscape dreams. Please take a moment to fill out our contact form or give us a call. We'll discuss your landscaping needs and, together, we'll come up with a plan to create a landscape to complement your outdoor lifestyle.