From Start to Finish, You'll Benefit from Our Customer-Focused Process
The Outdoor Lifestyles professional landscaping process takes you from your first point of contact to the final stunning results of your landscaping project. Our process has been fine-tuned throughout our years of landscaping experience in the Arvada, Colorado area, which means you can get started with any of our services easily and confidently. Take a closer look at what our process involves.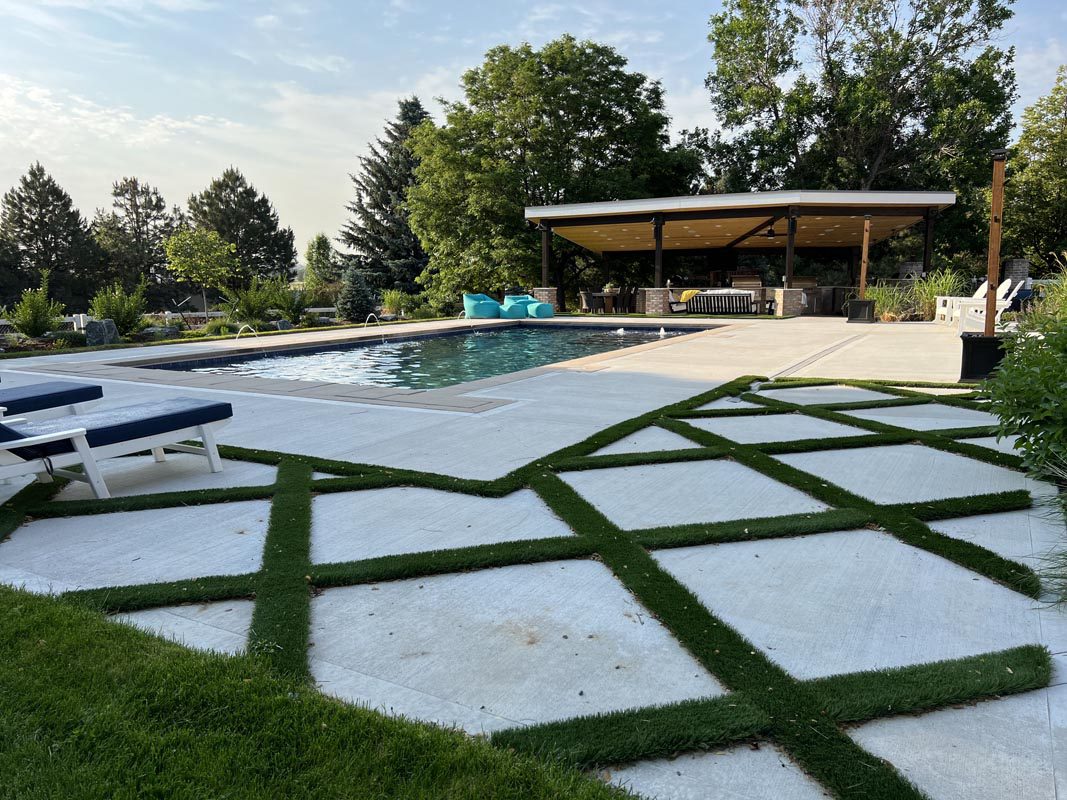 Streamline Your Landscaping Project with the Outdoor Lifestyles Process
We value our customers and their landscaping ideas. To begin and maintain our relationship with each customer, we have developed a proven process that gets the ball rolling and keeps it moving throughout every project or package. Find out how Outdoor Lifestyles makes great landscaping easy to obtain.
Initial Contact
Talk with one of our friendly representatives, and give us an idea of your landscaping vision. We will schedule an on-site consultation (typically 30 minutes). You will fill out our Design Questionnaire, which helps you choose options that fit your landscaping vision, and you will look over our Design Fee agreement. Before the consultation, you can also review our Pricing Guide to help you estimate a budget.
Landscape Consultation
One of our landscape design professionals comes to your home or business to listen to your ideas, walk through your property, and give you valuable feedback. We will bring along the paperwork and agreement forms that you need to continue the process. 
For select customers, as part of our consultation, we will invite you on a tour of our previous landscaping work in the area. This is an excellent opportunity for you to see the quality of our handiwork firsthand, step foot on past clients' homes or businesses, and hear firsthand their experience and transformation story. 
After the consultation, if we both agree we're a fit and are ready to move forward, we'll ask that you sign our Design Fee agreement and pay the $1500 minimum. Then a landscape designer will go on property to take measurements to begin the design process.
Design Phase
We'll present you with different design options and materials based on your needs and budget to create a design you'll love. After the initial design is presented, you will have two revisions (with the last revision typically being very minor). We charge $95/hr for additional revisions beyond the Design Fee agreement. The timeline for getting the initial design and making changes can range from 2-8 weeks depending on the size and complexity of the project, but 4-6 weeks is typical. We also provide you with a projected budget, depending on the elements in your plan.
Once the final design plan and budget is completed and approved, we'll have you sign our Construction agreement. The Construction agreement outlines any necessary permits, the work schedule, and the payment schedule (which consists of 20% increment payments). The first 20% payment is broken down into a 5% deposit to hold your spot in our crew's schedule, and the other 15% due at the start of the project. The remaining 20% increments are paid per the payment schedule as milestone "progress payments".
Project Kick-Off Meeting
Before we begin digging in, you get to meet the crew! About 2-4 weeks before the project is ready to begin, your Project Manager will reach out to introduce themselves as your main point of contact throughout the project. They will also ensure you have access to the Field Manager (supervising the build crews) if you have specific questions or concerns. 
Installation Begins
We schedule the installation and construction of your landscape and provide you with a responsive and highly communicative main point of contact. The Project Manager will keep you up to date with weekly, oftentimes daily, email communications about project updates and progress. 
Project Wrap-Up / On-Going Care
We will do a final walkthrough of your property with you to make sure everything is done to your satisfaction. At the end of the project, we offer landscape maintenance options to care for your new landscape. Our clients also receive the benefits of additional warranties as outlined in the Construction agreement. 
Excellent Communication From Square One
We believe good communication is the key to our success. We promise to keep you in the loop on all landscaping developments. While you're in great hands with our Project and Field Managers, the owners will also stop in for regular walkthroughs to ensure top quality.
Trust Outdoor Lifestyles to put you first on every landscaping project. We build landscapes, patios, and outdoor dreams, but first and foremost, we build quality relationships.
Find Out Why People Keep Coming Back to Outdoor Lifestyles
Trust doesn't come easy in this world. We encourage you to read our customer testimonials to learn why they trust us for all their landscaping needs.
Every Professional Landscaping Service You Need Under One Roof
We offer services for every landscape need, serving both residential and commercial properties. From the initial design of your new landscape to professional installation and maintenance, your landscape will be in good hands. Take a look at these landscaping services available in Arvada and surrounding areas:
Our Landscaping Company Proudly Serves Residential and Commercial Customers in the Greater Denver Area
We are a local company with big hometown values of honesty and hard work. Outdoor Lifestyles is based in beautiful Arvada, CO and we extend our services to a wide region of this area, including:
Go to our main service area page for more information about who we serve.
Bring Your Expertise to Our Professional Landscaping Team
Work with a great landscaping team! If you're looking for an outdoor career with competitive wages and an emphasis on quality work, we encourage you to contact us. We'd love to hear from you.
Let's Get Started on Your Dream Landscape!
Outdoor Lifestyles makes it easy to achieve the landscape you've always wanted. Our process is time-proven and customer-focused, which means we put your needs first. Let us know your vision, whether you desire a complete landscape makeover, a new outdoor living area, commercial landscaping, or something else. Our professionals have the skills to make the most of your outdoor areas in Arvada, Golden, Westminster, Genesee, Evergreen, Denver, Lakewood, Broomfield, and nearby areas in Colorado. 
To begin, fill out the form on our contact page. We will contact you back shortly to schedule your initial consultation. We look forward to learning more about you and your landscaping ideas!