Our Team Offers Professional, On-Time Snow Removal and Ice Management Services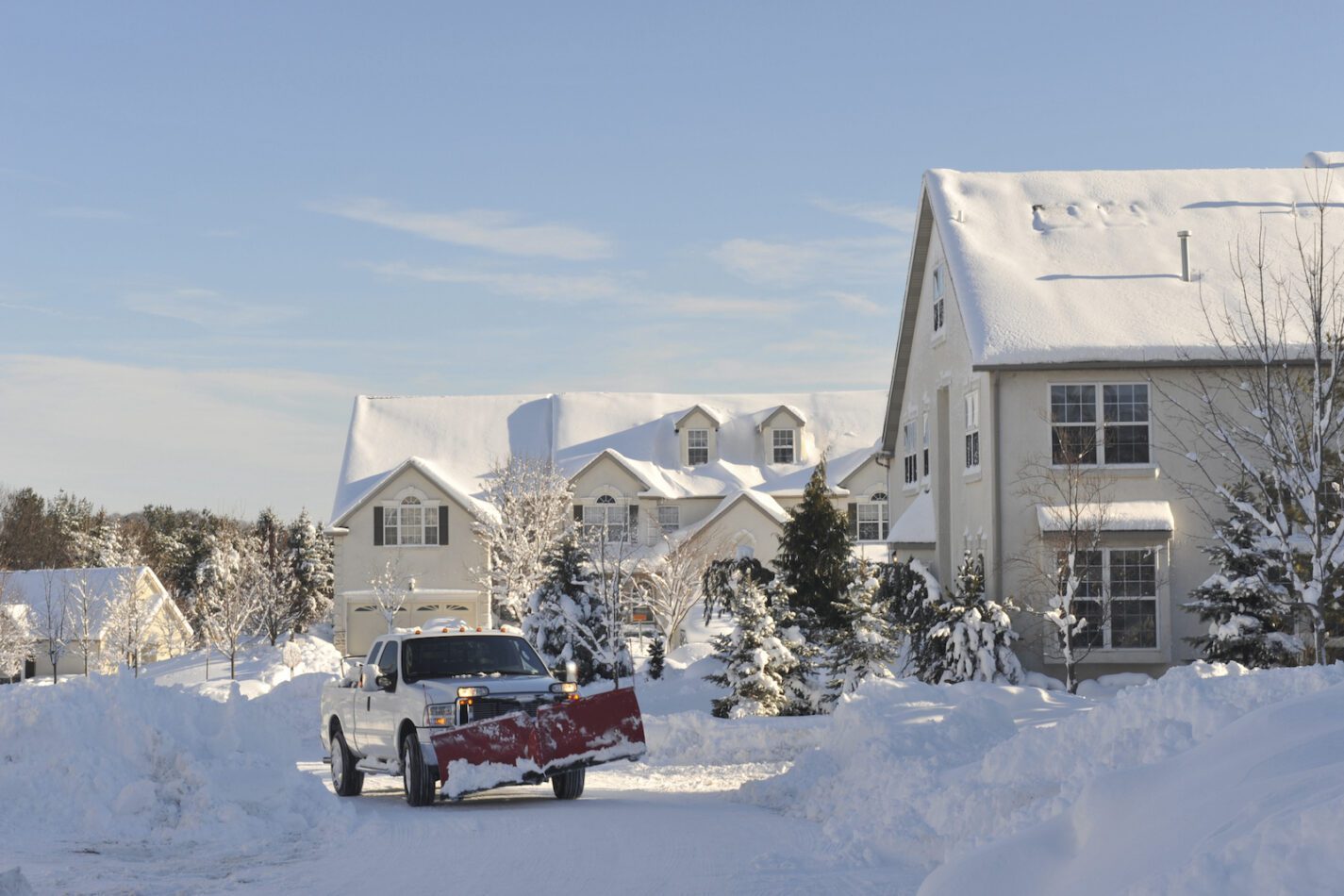 When the last autumn leaves have dropped and the temperatures start to fall, the landscaping team at Outdoor Lifestyles prepares for snow. We are proud to serve commercial properties in the Broomfield, Colorado area with reliable snow removal services. You need a snow removal company you can trust all winter long because snow and ice storms can put a stop to your business. We show up on-time to plow, shovel, and blow snow off your parking lots, driveways, walkways, and sidewalks. You won't have to worry about inclement weather when you have a snow and ice management plan from our experienced company.
We will treat your property like it is our own. Maintaining good customer relationships is important to us, and we will treat you to highly-responsive customer service, honest pricing, and reliable snow removal as well as ice melt applications. Would you like to know more? Keep reading, and then contact us to sign up for a customized snow management plan.
Find Out Why People Keep Coming Back to Outdoor Lifestyles
Trust doesn't come easy in this world. We encourage you to read our customer testimonials to learn why they trust us for all their landscaping needs.
Experience the Difference a Snow Removal Plan from Outdoor Lifestyles Makes on Your Business
We service many types of commercial properties, including shopping centers, restaurants, industrial complexes, apartment buildings, and more. Winter storms have the potential to make any of these properties inaccessible and unsafe. Our snow removal company has the experience, the heavy-duty equipment, and the reputation for dependability that commercial property owners need throughout the winter season.
Personalized snow and ice management plans for our commercial customers include responsive customer support and the following services:
Snow removal from parking lots, drive lanes, aprons, and driveways
Snow removal from walkways which lead up to doors and garage entrances
Snow removal from city sidewalks
Ice melt applications to all icy surfaces that are needed for driving and walking
Expect your snow removal plan to be simple and easy-to-understand. We make sure you know what you are paying for. In fact, our commitment to clear and honest communication with our customers is one of the reasons people keep coming back for more of our services year after year. We are easy to reach whenever you need to contact us, and we respond quickly to all messages.
Your Commercial Landscape Can Look Its Best All Year Long with Help from Our Expert Team
We want your property to look great throughout the seasons. Whichever landscaping service you need, we're here for you. We have the skills and resources to improve the health and appearance of every aspect of your commercial property's outdoor areas. See our portfolio for more inspiring landscaping photos.
Commercial Snow and Ice Management is Easy to Obtain Thanks to Our Proven Process
We value our customers and their landscaping ideas. To begin and maintain our relationship with each customer, we have developed a proven process that gets the ball rolling and keeps it moving throughout every project or package. Find out how Outdoor Lifestyles makes great landscaping easy to obtain.
Trust Outdoor Lifestyles to put you first on every landscaping project. We build landscapes, patios, and outdoor dreams, but first and foremost, we build quality relationships.
Every Landscaping Service You Need to Make Your Outdoor Areas Shine
We take pride in high-quality snow removal work. We also do great work with landscapes! No matter what season it is, the Outdoor Lifestyles crew is outside, keeping properties well-maintained, or transforming them into something spectacular. Our company works on both commercial and residential properties. Take a look at these landscaping services available in Lakewood and surrounding areas:
Our Landscaping Company Proudly Serves Residential and Commercial Customers in the Greater Denver Area
We are a local company with big hometown values of honesty and hard work. Outdoor Lifestyles is based in beautiful Arvada, CO and we extend our services to a wide region of this area, including:
Go to our main service area page for more information about who we serve.
Check Out Available Positions on Our Professional Landscaping Team
Work with a great landscaping team! If you're looking for an outdoor career with competitive wages and an emphasis on quality work, we encourage you to contact us. We'd love to hear from you.
Prepare for Winter Right Now by Contacting Your Local and Dependable Snow Removal Company
Get ready for winter storms by signing up for a personalized snow and ice management plan from Outdoor Lifestyles. We are proud to professionally manage commercial properties in Broomfield, Colorado and nearby areas. Our reliable landscaping services make us your top choice for snow removal because you can trust us to arrive on time and get the job done right. You will enjoy peace of mind, knowing that your property is going to be safe and accessible during the entire winter season. Contact us to speak to one of our friendly team members about snow and ice management.